Munzee Repair
How to do a munzee repair in the field on behalf of the owner, this example is using an iPhone, but others should be similar.
The basic idea is to get the generic munzee code, with the test scan and paste this into a journal entry on the munzee.
Below is the step by step instructions to achieve this
First you need to have a good look that munzee is missing.
Have you read the description to be sure it is missing.

Select the left hand menu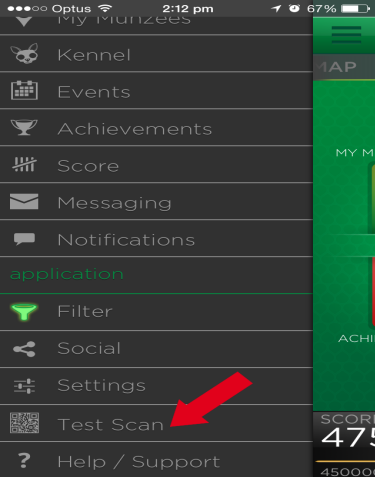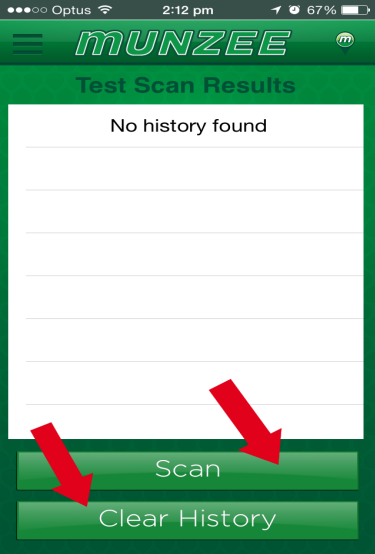 Clear History, just so that you only will have one item to select from
Select Scan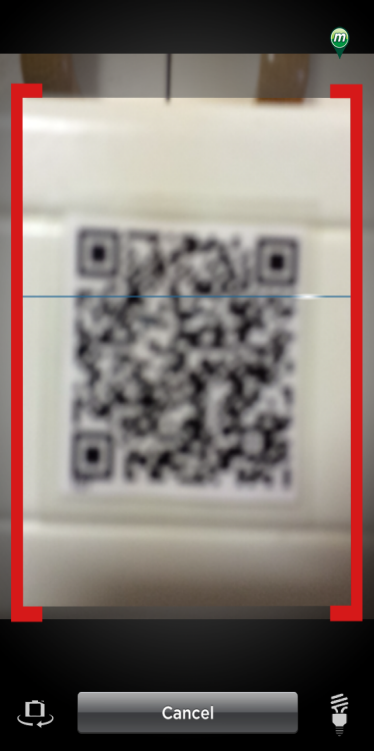 Scan a generic munzee, bought from Munzee HQ.
(Must not be one you have made your self)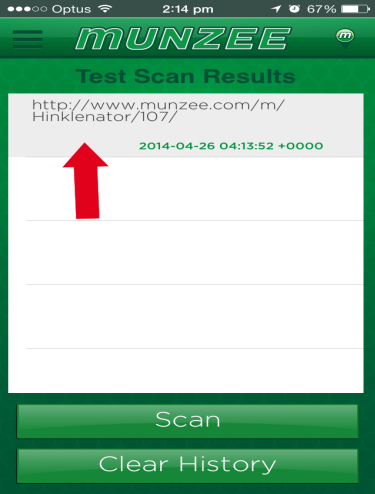 Long press on the scan result to copy the data to the clipboard
You should get a message like above (Captured Data Copied)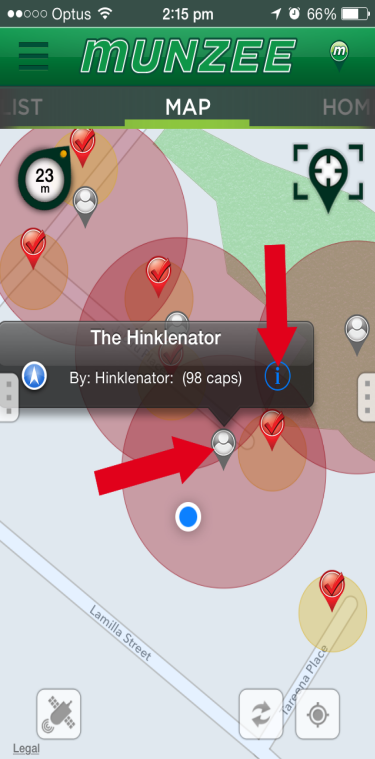 Return to the Map or the list and get to the details of the munzee. From the map select the pin, and select blue information icon.
Select the + button to add a journal entry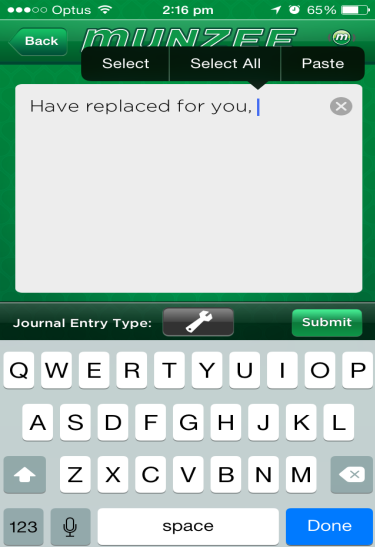 Type your message to the owner, then long press, and select paste to add the URL of the munzee to the text. This is what the owner can use to link their existing munzee.
Make sure you change the Journal Entry Type to 'Needs Repair'
Select done and Submit
You have now done a field replacement for the owner.




The owner simply has to get the generic code and link their munzee to it in the admin screen of the munzee, on the web site munzee.com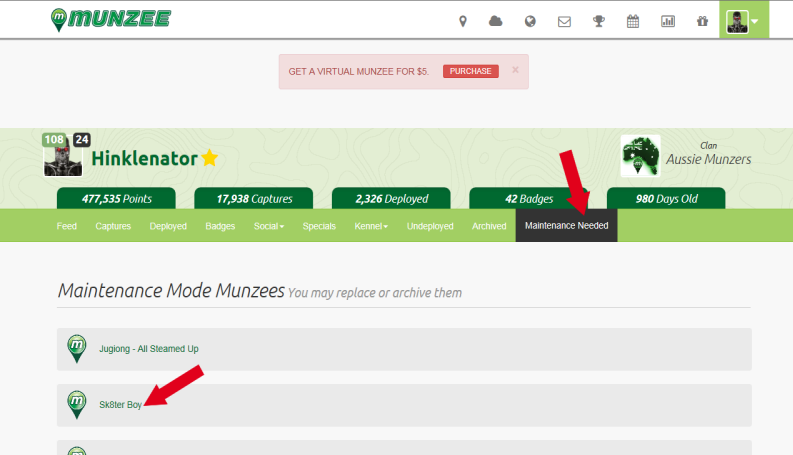 Log onto the Munzee web site
Select Maintenance Needed
Locate the munzee in question and select it

Locate the Journal entry with the code
You need to get the code at the end, everthing after 'http://www.munzee.com/g/' in this example 5T6U8P. You could either write it down, or highlight it and right mouse click and select copy.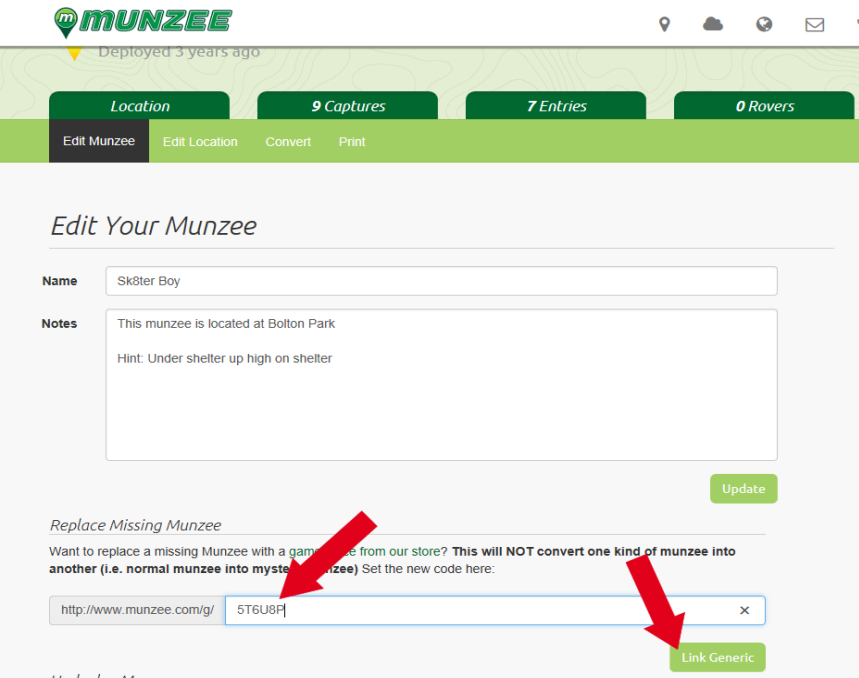 Enter the code from the journal entry into the field shown above. You could just right mouse click and select paste.
Then press Link Generic
You have now completed the repair, you could send a message to the repairer and thank them.


Come and join us at the Facebook Munzee Repair Crew


Hope you it works for you, and Happy Munzeeing!

Darren Hinkley (Hinklenator)